Follow these steps to use the drill bit grinder:
Select the correct and reasonable grinding wheel (type and model).
For the new tool, first check the main geometric parameters and record, especially to record the cutting edge, chamfering and horizontal blade of the drill bit or tool.
First enter the data of the grinding wheel, and then enter the data of the drill bit sharpening machine.
After the grinding, the main parameters of the cutter are tested and compared with the standard data of the tool grinding, and it is modified after comparison with the tool grinding standard until the whole grinding is finished.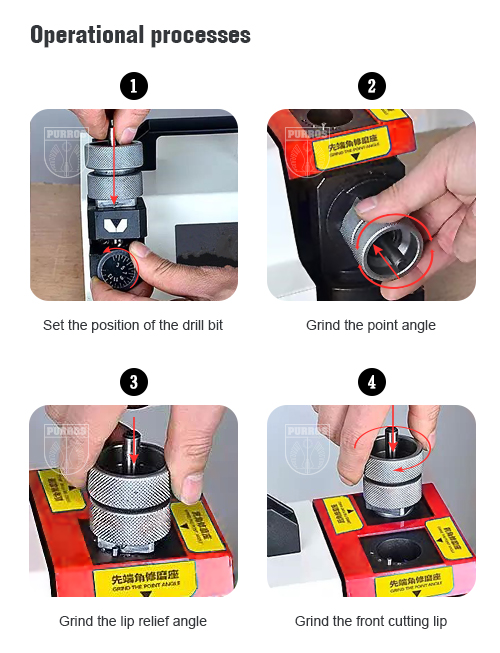 If you do not know how to choose the model of the drill bit grinding machine for your tool, you can contact us. We have professional customer service staff to help you find the most suitable product.