How to throw off frustrated drill bit sharpening work?
It is a technical work that is the drill bit grinding by hand; it needs very high technical capacity for the operator, not only skilled grinding technique, but also needs more methods and techniques.
Mechanic grinding drills depends on more practice and experienced during practice, it is a bad choice for a company with a large amount of bit consumption because of low efficiency and difference accuracy in each drill bit.
Such as PURROS machinery also has the trouble before, more cost for buying drill bit, and the quality is not guaranteed. The quality of the products is directly affected by the quality of drill bit. That is why our developers have developed a new type of drill bit grinder, it can be used in mill grinding and drill bit grinding field.It's aneasy-to-usemachine (foolproof machine) that you can learn in five minutes as long as following our instructions. It is less demanding on operator, and even a novice can learn to use within a few minutes.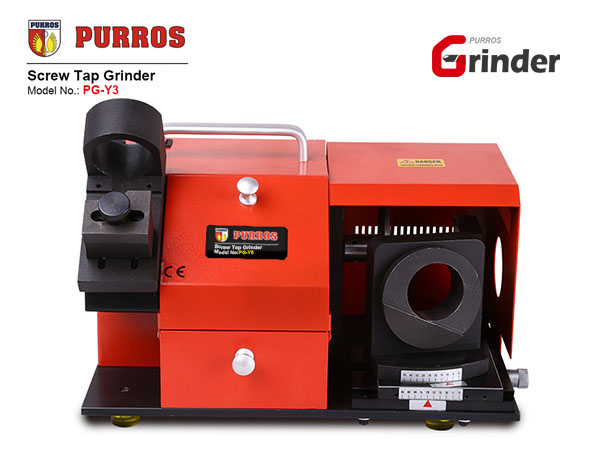 Automatic drill bit grinders are produced by PURROS. We are drill grinding machine manufacturer. You can try using this machine to save time and effort.
The drill bit grinder can be adjusted freely the angular dimension of cutting lip angle (point angle), lip relief angle (lip clearance angle), and dead center angle (chisel edge angle), it can be used to replace location of the center drilling function, and also has adjustment function for dead center point. Its speed can be effectively coordinated according to different materials, come to control the workpiece quality and the precision, and extend the service life of drill bit.

This drill bit grinder can grind all kinds of drills.
After grinding by drill bit grinder, just for twist drill bit can be used for lip relief angle, cutting lip angle, dead center, for more types, such as step drill, multi-spindle drill head, flat bottom drill, percussion drill, etc. It is amazing to think about the multi-purpose of drill bit grinder. If you are bored with manual grinding, there is no harm in buying one set to try. You can save more cost for labor cost. Please feel free to contact Purros Machinery!