Description
Description
Advantages
One of the most attractive features of our screw tap grinder machine is the flexibility in all terms like size of the machine, operation aspects, machining performance, device set-up in the workshop premises, and so on.
There are many benefits which can be listed out to highlight the performance of this equipment such as:
Specially equipped tooling options which can be chosen based on the industrial requirement.
 Available tooling options are front cutting lip, front cutting face, spiral flute tap cutting face, flat flute's front cutting lip and face.
One machine holds multiple grinding capacities therefore no need to shift the work material to different grinding tools for tapping operation.
Provides quick change over time.
 Reduces down lead time.
SPECIFICATION
Tap grinding had not been a possible machining process in earlier days, as the work material has to be fed into different sorts of grinding machines to obtain the final form of tap grinding. Tap grinders or screw tap grinding device is a recently created and most innovative form of grinder especially created for tap grinding purpose.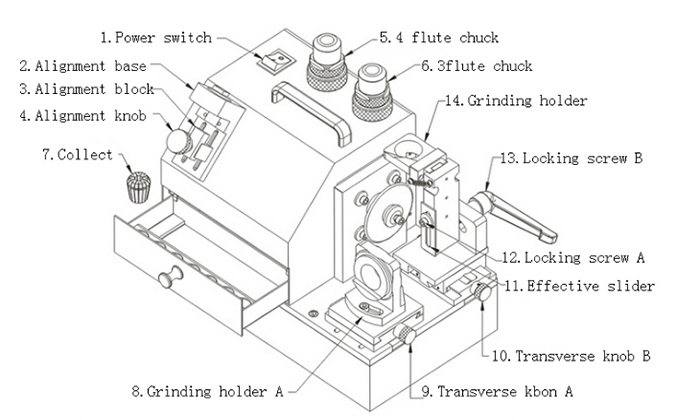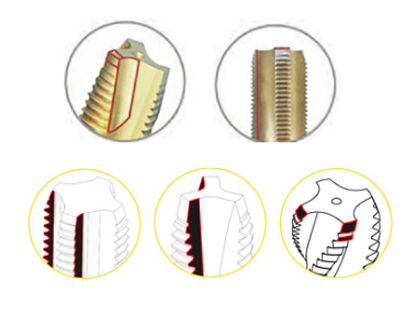 Model:
PG-Y3C
Range:
M5-M20
Point Angle:
5°-30°
Power:
AC220V
Motor:
160W
Speed:
4400RPM
Dimension:
36*27*31CM
Weight:
16KG
Standard Model:
Grinding wheel :CBN (for HSS)×1
Six collets: Φ5,Φ7,Φ8,Φ9,Φ13 ,Φ14
Two piece collet chuck: 3 flutes *1 piece;  4 fluts*1 piece
Option Model:
Collets: Φ6,Φ10,Φ11,Φ12
Grinding wheel :SD (for Carbide)