Description
Description
We are among the top machine tools company offering a wide range of drill bit grinding machine that are innovative and superior in quality. We ensure to well-timed deliver tool grinding machines to our patrons. Moreover, our products are offered by us at reasonable prices.
End mill grinder is a versatile grinding device that can be applied for cutting operations which need to be done in different angles. With this extensive types of cuts over different materials are carried out in accordance with the specific industrial usage.
PRODUCT INSTRUCTION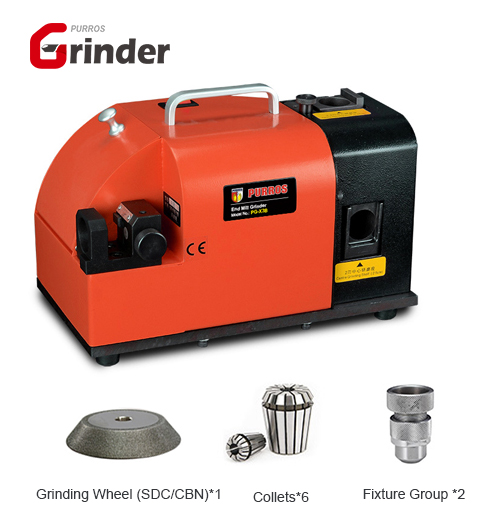 SPECIFICATION
Model:
PG-X3B
Diameter:
Φ4-Φ14mm
Power:
220V/160W
Speed:
4400rRPG
Point angle:
3°
Dimension:
35*25*25cm
Weight:
14KG
Standard Model:
Grinding wheel :SDC (for carbide)×1
Six collets:  Φ4, Φ6, Φ8, Φ10, Φ12, Φ14
Two collet chucks:2,4 flutes ×1 piece;

3,6 flutes×1 piece

Optional Model:
Grinding wheel :CBN (for HSS)
Features:
There is a simple operation design, no grinding experience can work quickly, no matter you are small and medium enterprises, family workshop, personal maintenance, can achieve satisfactory grinding effect!
Portable end mill sharpener, can grind 2-flute, 3-flute, 4-flute end mill.
Grinding is accurate and rapid, easy operation to grind.
It can be equipped directly with an accurate angle and long service life.
Standard with SDC grinding wheel for the Carbide material, Optional CBN grinding wheel for the HSS material.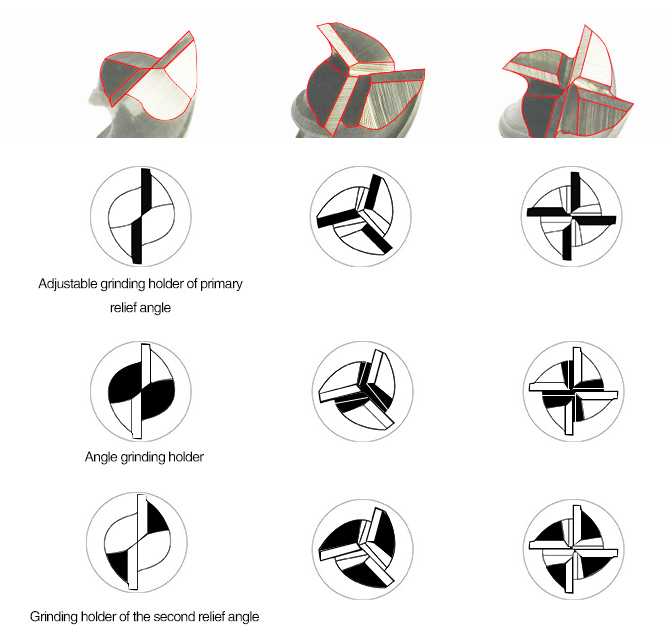 Easy for end mill grinding
According the the grinding hole, insert the chuck.
It is very clear to see the grinding position when open the cover of grinding wheel.
Easy to do the mill seting
According the diameter of the mill to adjust the scale, the operation steps are clear.
High precision and high efficiency.